Bring Out The Best in People
People expect an organization to invest in their development. It shows that you care. It brings out the best in them and everybody wins! The results are undeniable : more engagement, more pride, better teamwork and overall better success.
Let us, the people experts, help you achieve this with our unique approach based on positive psychology and behavioral changes. You can't change people, but you can change their behaviors and habits. We inspire people to act differently by sharing best practices with them and giving them the roadmap to make tweaks to their routines in order to generate longterm results.
Training Workshops and Conferences
We have developed 24 different sessions that include a mix of best practices, activities and discussions. Our sessions are developed by business psychologists. The approach we use is experiential, interactive and dynamic. The goal is to increase effective behaviors based on best practices. We provide tips and tricks, do's and don'ts as well as tools and steps.
Team-building Sessions
More than ever, succeeding in the workplace involves teamwork. The best way to increase collaboration is to invest in a session where the focus is getting to know one another better, assessing and discussing what is working well and what should be improved.

E -Learning Program
Offer your employees or team this interactive 21-Day program in order to increase wellness, engagement and retention. This program is leading edge, science-based, practical, fun, easy to implement. It takes about 10 minutes a day and can be done from any computer or mobile device.
Test Certification for HR or managers (DISC, etc.).
If you want to become more autonomous and agile when using psychometric tools, get your HR team and/or your managers certified.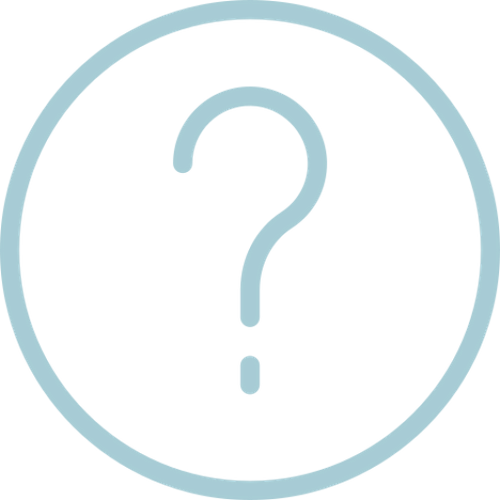 WHY KCC SESSIONS ?
The workshops are designed and facilitated by business psychologists or certified coaches, specialized in human behavior at work.
Each session is adapted to your context, your industry and your current challenges.
We offer customized training: you choose the sessions, duration and options to suit your needs.
For maximum effectiveness, a single skill is targeted at once.
We offer a practical and behavioral approach.
Continuous updating of our leading edge content.
Sessions are offered in English and French.
Techniques learned directly applicable to the workplace.
Improves employee engagement and teamwork.
Quick and measurable results.
5 FORMATS
Full Day
½ Day
1-2 Hour Interactive conferences
Private Training (One-On-One – 3 hours with folllow-up)
Web Training
Our 24 Training Workshops and Conferences
CEO KCC Business Psychology: Assessments & Trainer
Ingrid Kelada, owner of KCC Positive Business Psychology, author and happiness expert has been sharing best practices with clients all over the globe for over 25 years now.
Ingrid is responsible for all assessments and online personality tests. She also is a speaker and a seasoned trainer. She is known for her dynamic, pragmatic style as well as her sense of humor!
Bilingual Certified Coach & Trainer
Jean-François is a qualified trainer and certified organizational coach with the International Coaching Federation (ICF).
He is an expert in skills development. Trainer and coach with more than 20 years experience, he guides and motivates each manager/executive he works with to help them surpass themselves and go beyond their perceived limitations in order to achieve the "2.0 version" of themselves.
Patrizia (Pat)
Rothenberger
Certified Coach & Trainer
Pat is a certified leadership and career transition coach, as well as holding a BSc (Hons) degree in psychology. She is a member of ICF (International Coaching Federation).

She has over 25 years experience working with clients across multiple industries; including HR, service, travel, manufacturing and more. She is passionate about helping clients reach their highest potential.
Testimonials From HAPPY Clients
Patrick Cournoyer
Director Human Resources, Talent Acquisition & Development
"There are some professional encounters that mark us more than others... well, this one is really one! Passionate, and filled with beautiful contagious energy, Ingrid has managed to make a profound impact on our management team in a very short time. Her provocative style has led them to reflect on the essential and real meaning of their role. Very pragmatic and gifted with a good sense of humor, she shares good management advice and concrete tools without limitations. Finally, her desire to support the teams on a daily basis is appreciated and all our managers are still on a good HIGH from the session! Several great ideas for future collaborations are currently inspiring me to continue our work in terms of team engagement."
Sylvie Duquette
Training and Talent Management Advisor at Uni-Select Inc.
"Ingrid is a highly personable and skilled professional. She customizes her training and approach to fit our needs and delivers outstanding customer service. I high recommend Ingrid for your coaching and training needs."
Brian Strasser
Senior Director of Partnerships at TrackTik
"Over the course of my career, I have participated in many Managerial and Leadership training/coaching sessions. For the most part, they are all pretty much the same. However, this was not the case when it came to Ingrid's workshop. Ingrid's unique approach to presenting/teaching the content was a breath of fresh air. Through humor, real-life testimonials and creative exercises, digesting all the content was a breeze. Ingrid is a ball of energy with a lot of experience in her field and I would definitely recommend her services to any organization looking to enhance their management team's effectiveness as Leaders."
SUBSCRIBE FOR OUR FREE WEEKLY PERFORMANCE TIPS!