Invest in your
employees'
happiness.
We believe that organizations must invest in employee
happiness and wellness to attract and retain top talent.
Research proves that there are many benefits for all: happy
employees perform better, are less absent and have a positive
attitude contributing to a positive company culture.
There is now overwhelming proof that happy employees are more engaged and productive.
Get our WHITE PAPER that includes the latest research as well as some practical recommendations on ways to increase employee engagement.
OUR 21 DAYS TO HAPPINESS eLEARNING PROGRAM
We believe in and help you build a happiness work culture. This leading-edge program is comprised of 21 interactive online sessions designed to increase happiness, productivity and engagement.
Each session is only about 15 minutes and can be done on any computer or mobile device.
The tips and best practices that are shared are based on 10 years of research in the field of positive psychology.
Increase Your Happiness
Culture Now.
Happiness expert Ingrid Kelada has over 25 years of experience in psychology and has developed a step-by-step program to help increase your employees' happiness and feel more motivated.
INTERACTIVE
Each day contains activities and resources, including a downloadable workbook, quizzes and videos, to effectively and easily develop habits for greater happiness, energy and productivity.
PRACTICAL
These 15-minute sessions give practical tips and advice that can be applied right away.
SCIENCE-BASED
Author Ingrid Kelada has studied happiness for more than ten years and has over twenty-five years experience as a psychologist
Our 21-Day Program at a Glance
Day 1 : Gratitude
Focus on what you have
Day 5 : Intentions
Affirmations are key
Day 8 : Move

T‍he instant happiness booster
Day 9 : Kindness
Pay it forward
Day 10 : Food

Eat your way to happiness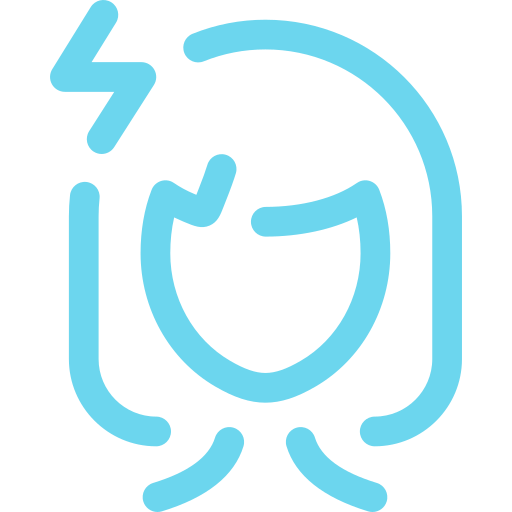 Day 12 : Do not Worry
B‍e happy
Day 13 : Breathing
Awaken and Calm Your Mind
Day 14 : Body Language
Feel Empowered
Day 15 : Take a Break
Life is not race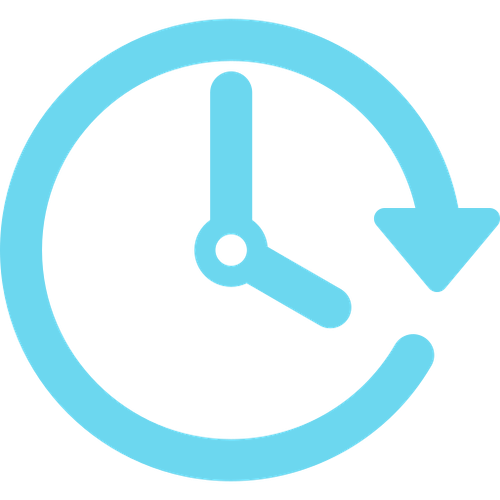 Day 17 : Time

Harness your most precious resource
Day 18 : Meditation
Be in the now
Day 19 : Relationships
Better than money in the bank
Day 20 : Work

Use your strength and talents
Day 21 : Optimism
The Final Piece of the Happiness Puzzle
Ready to try the
21 Days of Happiness Program?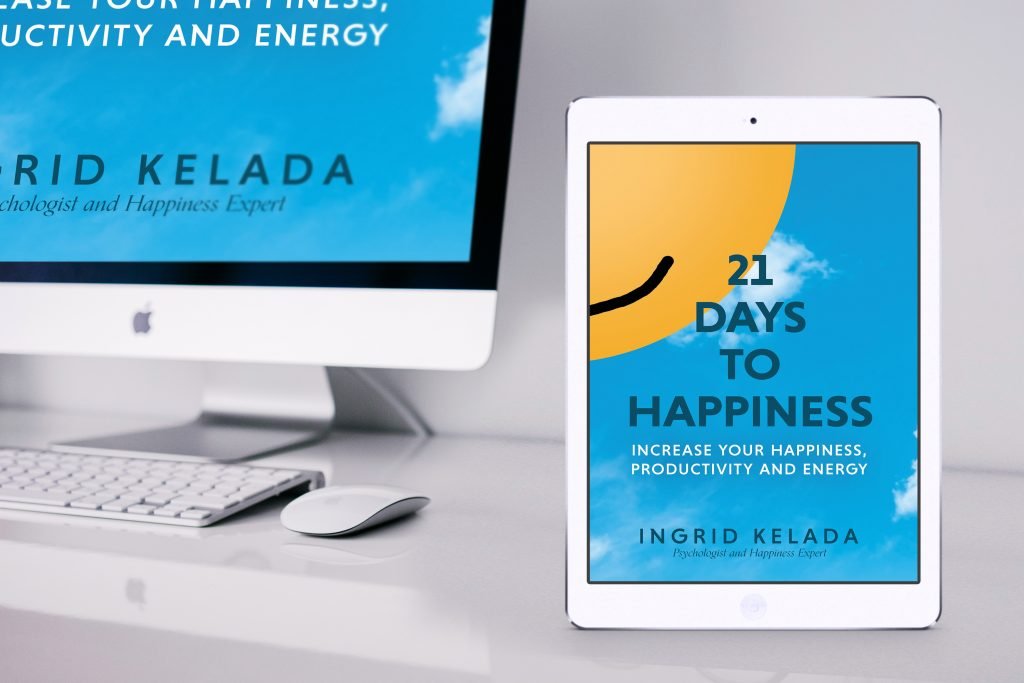 Not sure you want to invest in the
21 days to Happiness?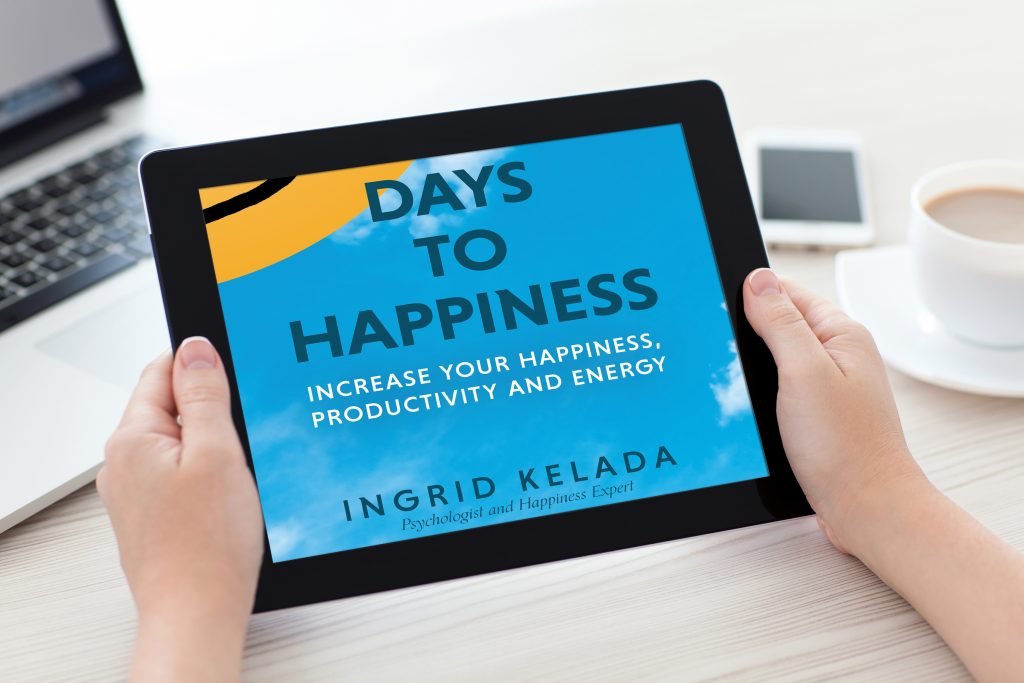 See Ingrid Present "21 Days to Happiness"
This is for anyone striving to find work-life balance. Whether they're feeling overwhelmed and
frustrated or just want to increase their happiness. 
Anyone can learn how in just 10 minutes a day!
Do you want the program for 10+ people?

Contact us for team packages and discounts.
Testimonials From HAPPY Clients
Hélène Douville
President DCA Group & Customer Experience Expert
"Ingrid's energy is contagious. I felt like she was by my side, giving me tools to become happier and more energized."
Daniel Lambert
College Psychology Teacher
"As a college psychology teacher for 21 years, I have read many books on happiness. 21 Days to Happiness stands out because in addition to offering a toolbox full of simple techniques, all of which are based on sound scientific foundations, the author also provides various other resources that contribute to our happiness such as videos inspiring, useful applications, websites to discover, etc. I loved it!"
Paule Rouleau, MBA
Desjardins Bank Director
"21 Days to Happiness is a practical tool to increase our positivity, like a bootcamp of happiness and vitality. My favorite part is Ingrid's Favorite Resources, with lots of tools, videos and practical tips to bring happiness into our lives!"
Marie Belley
Human Resources Director
"I loved that the approach is divided in short "Days" filled with simple actions. That made it easy to go through and try "one a day" for 21 days. The tips are easy to incorporate into our daily routine."
Monique Mardinian
President and CEO, Encore Travel
"Loved how the author got me to into the headspace that changed how each moment is made. Ingrid is a people wizard. Listen to her no nonsense approach, take it in, make a few adjustments to your day and magic happens. This is a must!"
Karine-Lisa Gottfredsen
Strategic Corporate Buyer
"Easy techniques to put into practice. I enjoyed the humor, the way the author interacts with us and how she ends each Day by having us put the tips into practice."